Providing the secure market place for companies to temporarily place and acquire talent from our peer companies.
IQ Exchange (IQX) provides our member companies the secure means to temporarily exchange idle human capital between those companies that provide services to Federal, state and local government agencies.
Employees and companies benefit from maintaining a more stabilized workforce while protecting their intellectual capital residing within their workforce. Companies can hold onto valued employees who might otherwise be laid off; employees can choose to remain with their company by volunteering to participate in IQX.
All companies' talent can earn an optional trust rating distinguishing their candidates as a member of trusted workforce on demand (TWoD). These talent profiles stand out from other candidates listed in IQX. A TWoD designation, once earned, qualifies those talents to be backed by third-party liability insurance that extends to those talent transactions.
All sizes of businesses belonging to IQ Exchange benefit. Medium to large size businesses gain access to qualified small businesses. Small businesses gain access to big business talent and needed skills.
Companies belonging to IQ Exchange benefit financially by reducing cost of recruiting and workforce tubulence that negatively impacts profitability. Our goal is to create win-win solutions for partnering companies, enabling both parties to benefit from idle talent. IQ Exchange is proud to partner with both our member companies and wounded warrior organizations with the placement of our nation's heroes amongst our members.
Services
Trusted Workforce on Demand (TWoD)
Reducing Employee Attrition
Enabling Self-Funded Talent Pools
Creating New Partnership Opportunities
Employee Growth Opportunities
Assisting Wounded Warriors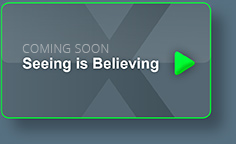 "As a Manager, it is my job to hire highly talented individuals to build a strong, cohesive team. With IQX, I am able to accomplish this by leveraging trusted partners and their talented work force at the right time to build and maintain the 'A' team."
- Operations Manager